Mold parts and components
Cooling

Plate sequence control

Mold venting

Air valve

Slides and retainers

Undercuts

Locking cylinder

Degating

Accessories

Daters and marking

CUSTOMER CARE
Telephone +39.030.2120868
Sensor module
Sensor module
Sensor module is a device developed to detect the presence of an insert in overmolding injection process.
The device is easy to apply and allows for a setting of the reading distance from the parting line. The sensor module is available with an embedded magnet.
Sensor module can be connected to the logic distributor LD - ...designed to deliver an enabling signal to the injection moulding machine when all the connected sensors are activated.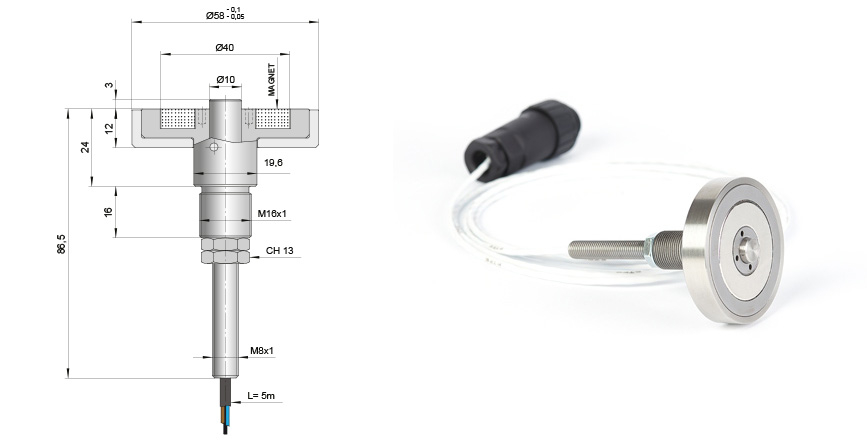 Logic distributor
Characteristics:
up to n°6 sensors connected;
enabling signal to imm when all sensors are activated;
non enabling signal to imm with at least one sensor not activated;
led for switch state indicator.